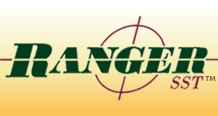 Here's the press release:
New from Ranger SST - CommLink MDT™ - Now With Credit Card Processing

Extend and integrate your dispatch process with drivers in the field. Send detailed call information and receive status updates back from drivers, along with vehicle information and any "Extras" that were delivered. Send account-specific pricing parameters with the call and the CommLink MDT™ calculates the charges for the driver and processes the customer's credit card! All information from the driver automatically updates the dispatch screen and accounting records (in DispatchDirect™). No Voice Traffic To Manage - you only need the radio for back-up. Driver interface is a Mentor Ranger MDT unit that includes fixed-in-vehicle GPS with antenna. Enables visual dispatch (drag and drop) from the map (MapTrack™) - shows truck location, truck type, truck availability, and proximity to an incoming call. See www.RangerSST.com for more information, or call 440.498.1495.